Pricing plans to suit your travel business
*all prices exclude VAT
Our team is happy to assist if you do not see an option that suits your needs.
Talk to sales
Frequently Asked Questions
Which plan is right for me?
Erin Essential is designed for travel agents who want to automate their travel business within one platform. With the ability to have 3rd party connections integrated into their system, for example, bedbanks, flights, accounts, CRM. As well as branded customer documentation that is automatically created within Erin.
Erin Plus is designed for tour operators, villa operators and activity specialists. It includes everything in Erin Essential with more users included. It also includes full stock management, manage allocations and the workflow function to manage your client booking process. 
Erin Enterprise is designed for large tour operators and online travel agents (OTA's). It includes everything in Erin Plus with more than double the 3rd party connections integrated into Erin and is designed for larger travel businesses. It also features the web-enabled sales tool giving you the ability to sell your tours online.
What systems does Erin connect to?
Erin connects to many 3rd parties from bedbanks, flights, accounting systems to CRM's. An example of some of our integrations is Emerging (Rate Hawk), Hotelbeds, TravelgateX, Lime / Aviate, Ypsilon, Flexible Autos, ZOHO, Stripe, iVector One, Carnival Cruises, ICS Generic Reader and Vamoos.
Do I need to install anything to make Erin work on my system?
No Erin is cloud-based so you don't need any additional hardware to use the system. Erin works with most browsers but we recommend Google Chrome.
How much does Erin cost?
Erin pricing starts at £449* /month for Erin Essential. For more details on pricing, please see our pricing plan breakdown above.
What payment methods do you accept?
All major credit cards and debit cards are accepted.
Do I need a lot of technical experience to use Erin?
You don't need to be a technical expert to use Erin. Anyone can set up Erin to their specifications following the initial set-up process and onboarding. Our Knowledge Base contains videos and how-to guides to get you started with the system. If you do find yourself needing some help, feel free to reach out to our support team.
How easy is it to switch from my current system?
With Erin unlike other systems, you choose your options online and a few minutes later you are sent a link and you are good to go.
Can you help me migrate from another service?
We will happily help you migrate your existing data where possible, there is of course a cost for this but we keep it to the bare minimum. Please contact us using the button above and one of our team will get in touch and discuss your options.
How do I upgrade my subscription?
If you contact our sales team they can upgrade your system in a few seconds and once you have agreed to the additional charges you will be good to go.
How often will I be charged?
We will debit your lodged card once a month on the anniversary of your first joining us.
Can I pay the subscription annually?
Of course, at checkout simply select the option to pay annually, what's more, if you do so you will only be charged for 11 months each year the twelfth month is free.
Please note that we have a no refund policy so if you have paid for 12 months in advance and you did want to cancel part way through the year we would not refund the unused part.
What payment methods are accepted for subscriptions?
We accept all major credit cards.
Do I have to sign a contract or sign up for a period of time?
You must agree to be bound by our terms and conditions after that you are not bound to a long-term contract. You pay for each month in advance. Want to stop simply contact us and we will stop your service at the beginning of the following period.
What currencies does Erin support?
Erin supports all major world-wide currencies.
Are there fees for refunds?
There are no booking fees or refund fees, simply a monthly licence fee for the system.
Are documents personalised with our company branding?
Yes, all documents produced by Erin are personalised with your company logo and branding colours. Additionally, these can be further customised by HTML developers if you require them (either by TTS or by your own team if you have the skills/resources).
Will my data be safe and private?
We store all of your data in a secure AWS environment. Only you and your team have access to it.
Can I cancel anytime?
Of course, whilst we would be sad to see you go you can cancel your subscription any time within the month. Once payment has been taken you are committed to another month that is all.
Please note that we have a no refund policy so if you have paid for 12 months in advance and you did want to cancel part way through the year we would not refund the unused part.
I have more questions, how can I talk to someone?
You can reach our sales team by filling out this form.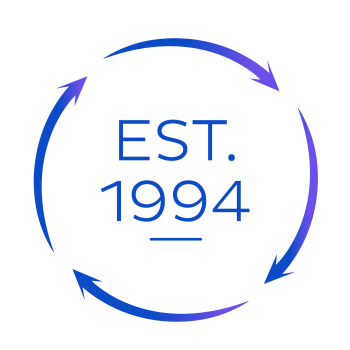 Can't find the answer you're looking for?
Our sales team is standing by to help. Get in touch and we will be happy to assist you.
sales@ttsltd.com | +44 (0) 1772 766800
Send a message